She talked about an anthology. "Anyone with a pulse should buy it. Because you'll bleed when you're hurt and occasionally need to reminded others bleed too." A scary woman, solely because of the appearance that comes with her intelligence. Women this clever oughtn't be lookers, they ought to be uglier than yetis. Her name, I caught, was Pela Via – she isn't anything short of brilliance as can be read in the Warmed and Bound anthology that she talked about constantly in that dive. She edited it, I found out afterwards. Her brilliance radiates also from the fact that none of the contributors can stop putting feathers in her cap: a whole generation of birds rendered flightless. And rightly so because this anthology is of a bizarre high standard; it's due to the talent of the three dozen or so authors, perhaps. Mostly it's because of PV's determination.
Telling others how to write their stories is all fun and games, but it don't make you no Thunderling, of course. It's about your own words. But it's not to worry because Ms Via shows how that's done as well. She surely must get her knickers wet by making grown men cry. Her story in that anthology is called "Touch" and if I had the proper and established emotions in me, it might as well have made us somewhat sad. I didn't cry though. I laughed through most of the story because it's foremost a scathing satirical story on belief; it's a fairy tale but without a happy end. It's unhappier than a witch dancing in red-hot shoes of iron.
All this I found out much later. In that little pub I started some chit-chat, hoping to ask her more and find out more about her. I asked her after her desert isle book, like I ask everyone, and she gave the answer I've been looking for. "A thick one. I'd rub the ink off its pages to pen down the story of my own. It'd ruin what was probably a better book, but creating is what does it for me." Suddenly there were no other questions to ask. All answers would be eclipsed by this one, so I scarpered off quickly without goodbyes, back to the Abyss of Isolation. Not something for Ms Via, she returned her attention back to a lucky scientist and two lads that looked cuddlier than conies.
As I was leaving the tavern, I yelled at her, "Why eleven?"
She got a wallet out of her purse and started rummaging through it. I stepped out onto the cobbles quickly, not waiting for her to answer.
___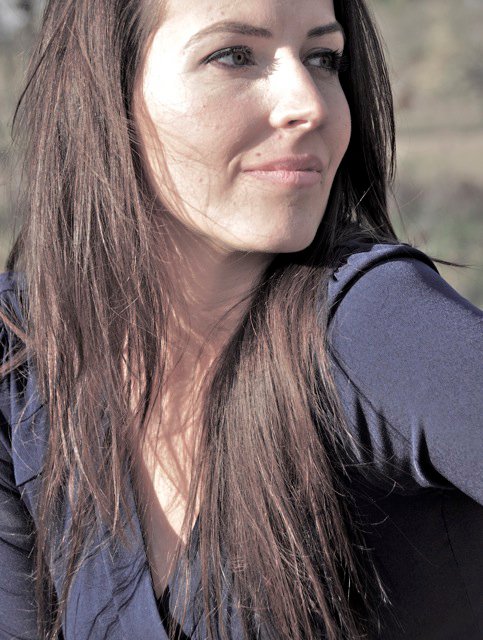 Pela Via is the fiction editor at Outsider Writers Collective and a member of Write Club.
She has been published in Nefarious Muse, Red Fez—for which she received a Best of the Net
nomination, Word Riot and others. She is married to a scientist. PelaVia.com.